SHOW NEWS
Strongman Contest comes to National Country Show Live Norfolk
28/09/21

Have you ever seen a Caber Toss? Make sure you book your tickets to the National Country Show Live Norfolk as we welcome 'The Man Beast Strongman Show' to our line up!
On Saturday 9th and Sunday 10th October, join us at the Norfolk Showground and watch as regional and National titlists compete in traditional highland games events such as the caber toss and stone carry, combined with classic world strongman events such as the log press and atlas stones.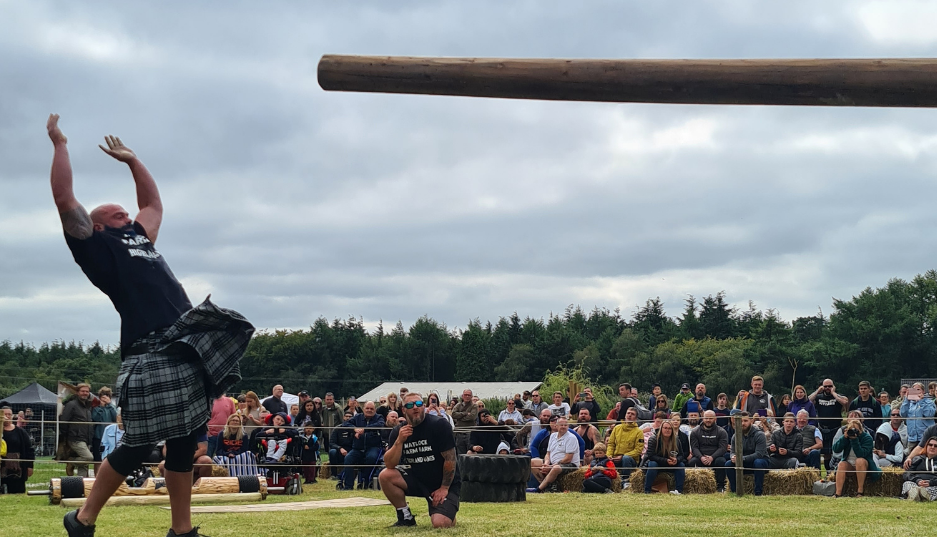 Bringing the classic highland games south of the Scottish border, you'll witness these brutal tests of strength live.
See the caber up close, the Icelandic hussafell stone or the giant log press and get your photos with these implement and the athletes that battle with them.
See 15 year old Millie Thornton in her 3rd show with us as she gains valuable experience and experienced strongwoman and Guinness World record holder Nicky Walters.
With a mixture of highland games titlists, including the current Peak District Highland Games champion Dave Thornton fresh from victory 2 months ago, to 3 times UK strongman champion under 105kg bodyweight champion Matt Cole (featuring on the Saturday) tussling with Scott Maw, Hull strongest man and Jake Rideout Yorkshire's strongest man set to entertain the crowds at Norfolk showground.
All information correct at time of publication. Aztec Events reserves the right to amend or change activities due to unforeseen circumstances without prior notice.
BACK TO NEWS