What's at the Show
There's something for everyone at the National Country Show Live 2021! Enjoy live music and entertainment in the Country Theatre, watch stunning displays in the Grand Arena, meet the animals and have-a-go at activities. Bring the whole family along and let the kids loose in the Kids Fun Zone, take a seat in the Village Green, take a look around our Country Shopping Village and enjoy some amazing Street Food in our Festival of Food & Drink LIVE. 
For ticket information, click here.
PLEASE NOTE THAT THE BELOW INFORMATION WAS FOR PAST EVENTS. DETAILS FOR OUR 2021 SHOW WILL BE ANNOUNCED SOON
All information correct at time of publication. Aztec Events reserves the right to amend or change activities due to unforeseen circumstances without prior notice.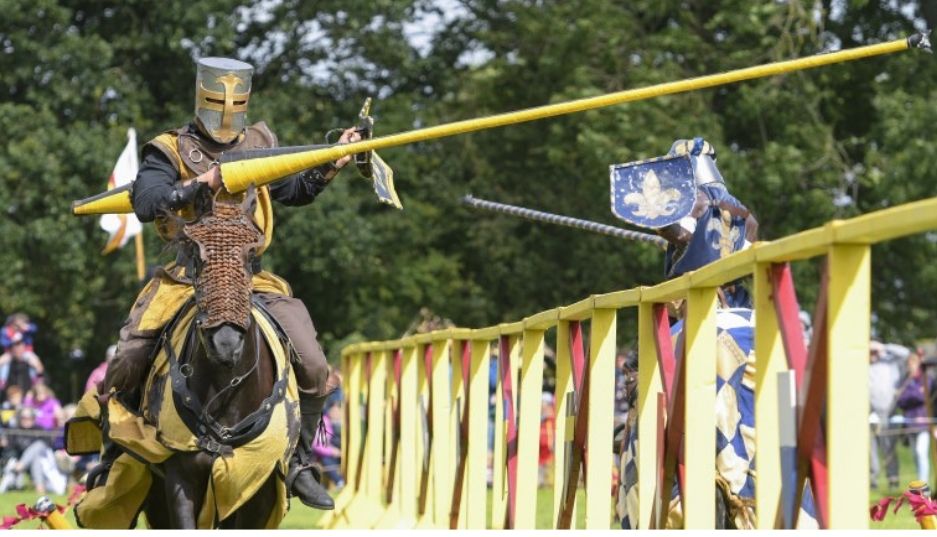 Main Arena Displays
Join us in the Grand Arena for a spectacular displays, from world-class entertainers including horsemanship and high-octane jousting displays.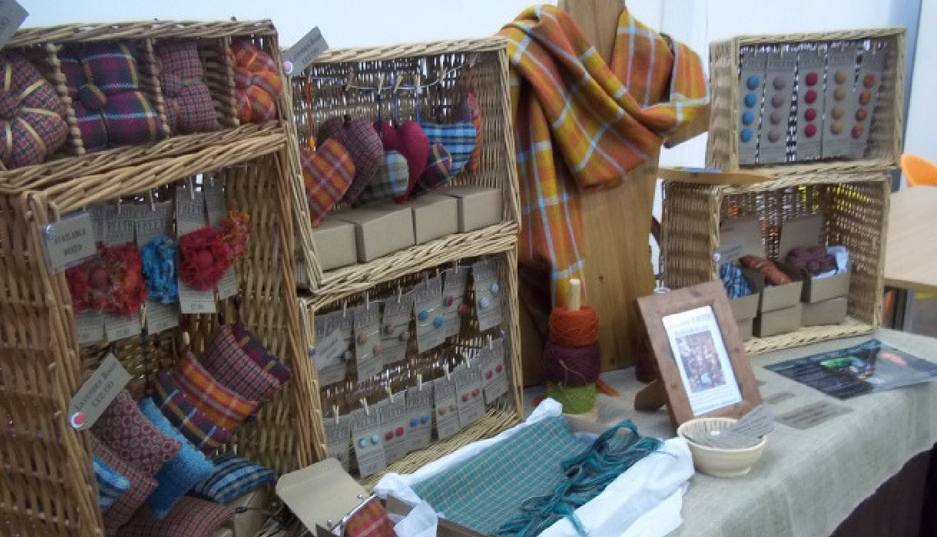 Shopping galore
Whether you're buying gifts for friends or family, pets or perhaps yourself there's plenty of choice in our shopping areas. Come inside the Craft & Gift Marquee or explore our outside stands for everything from ladies fashion to gardening tools and even dog treats and accessories,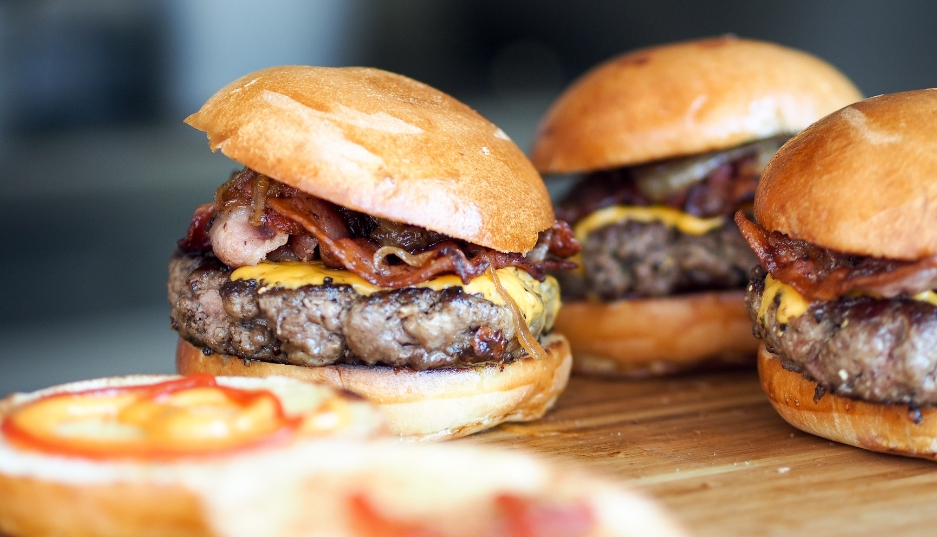 Food & Drink
Sensationally sweet to superbly savoury, there's something for all your taste buds to enjoy at the National Country Show Live 2021. Join us inside our Food Marquee for a range of flavours - from delicious sausages, oils, cheese and confectionery, plus much more! Or head outside for some scrumptious Street Food including Noodles, Tapas and sweet treats.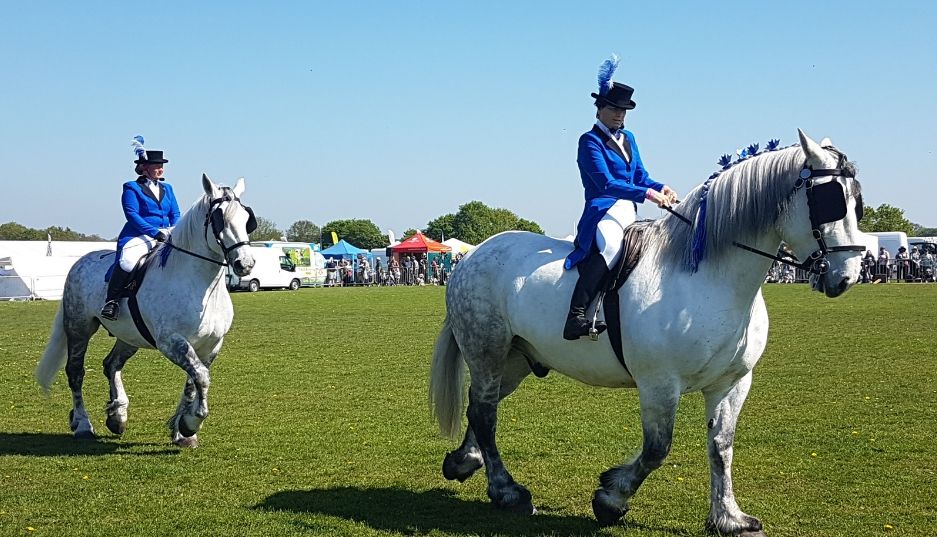 Heavy Horses
We are pleased to welcome N&J Heavy Horse display team to the show. With Shires and Perchrons - learn more about these gentle giants and see them race around the main arena at high speeds.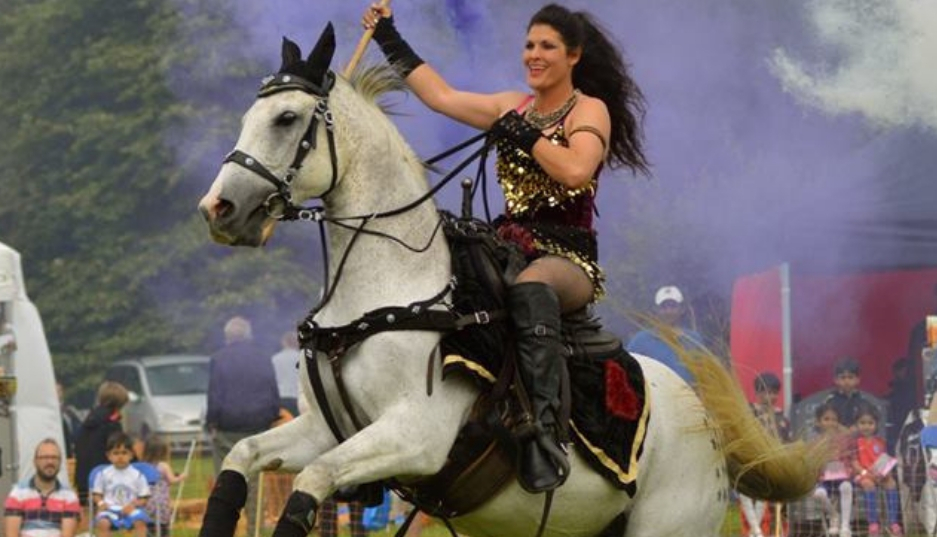 Horsemanship Stunt Displays
Incredible Horse Stunt Shows will be taking place throughout the weekend in the Grand Arena. Picture beautiful horses, death defying stunts and trick riding at break neck speed..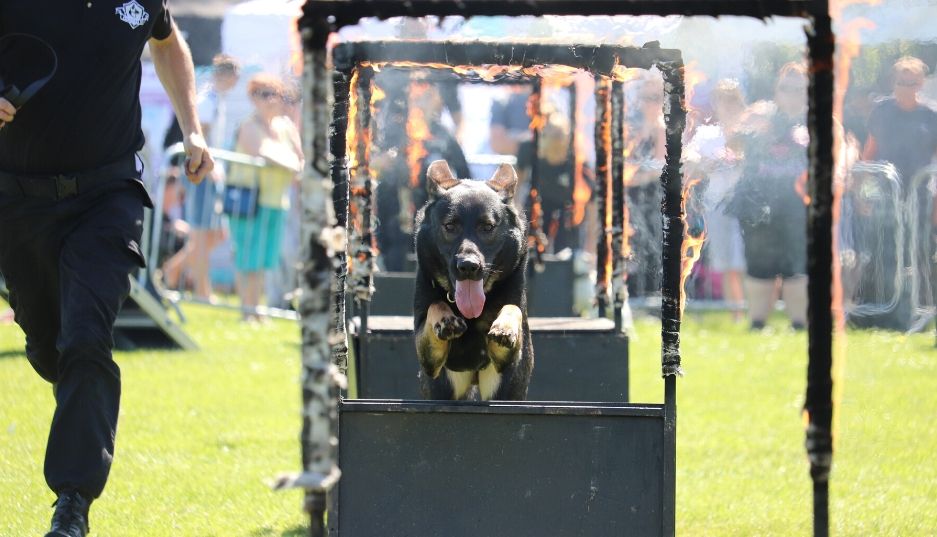 Dogs at the Park
Bring your dog to the National Country Show Live where you can take part and win rosettes in our Fun Dog Shows, witness world class displays and get advice from dog training experts. Plus young handlers will be able to take part in a Young Handler Training and Obedience Test and you can take part in the Kennel Club Good Citizen Bronze Award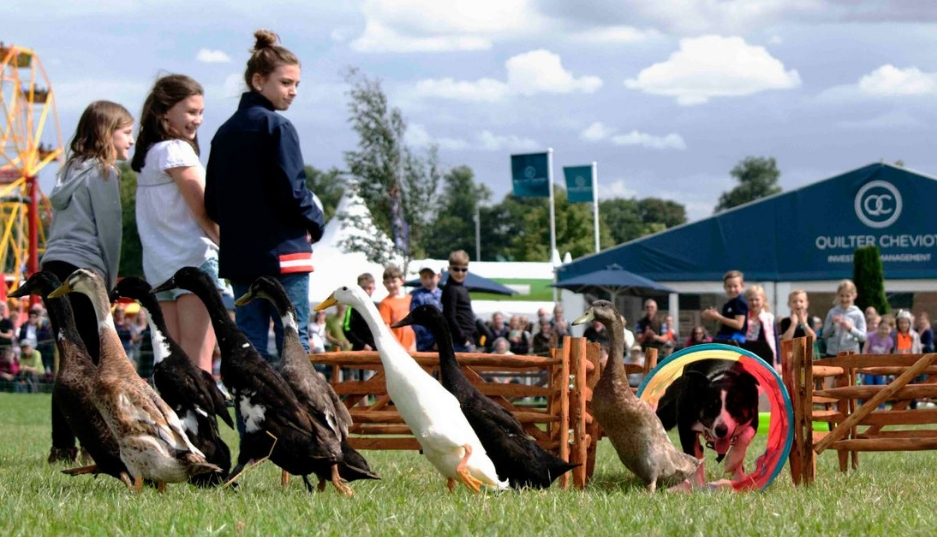 Dog & Ducks
Join us in the Main Arena as trained and untrained sheep dogs herd ducks in this amusing and educating display. You'll learn about common dog behaviour issues and about how these can be resolved - as well as having some fun too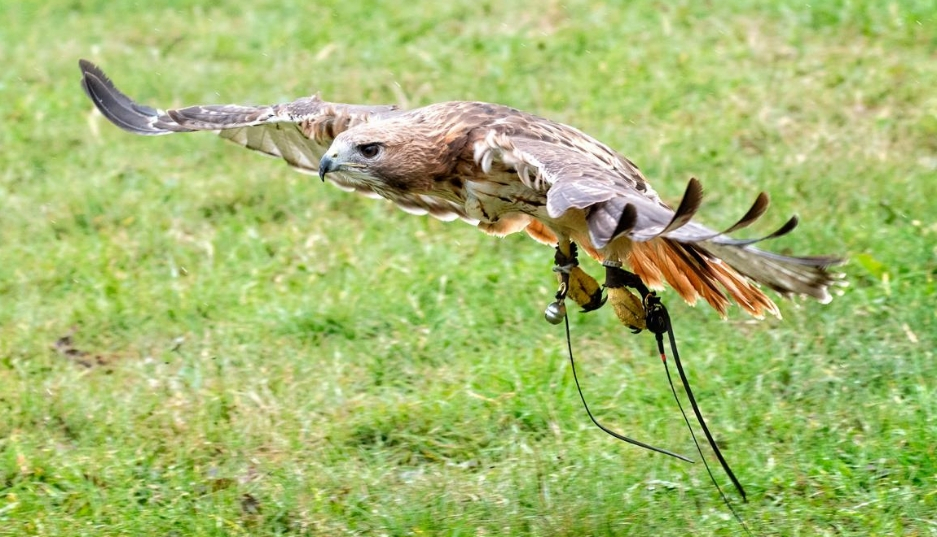 Falcons
Enjoy a fast paced flying display from the falcons owned by Fens Falconry Team. From Harris Hawks to Owls, this is an educational and entertaining display the whole family will love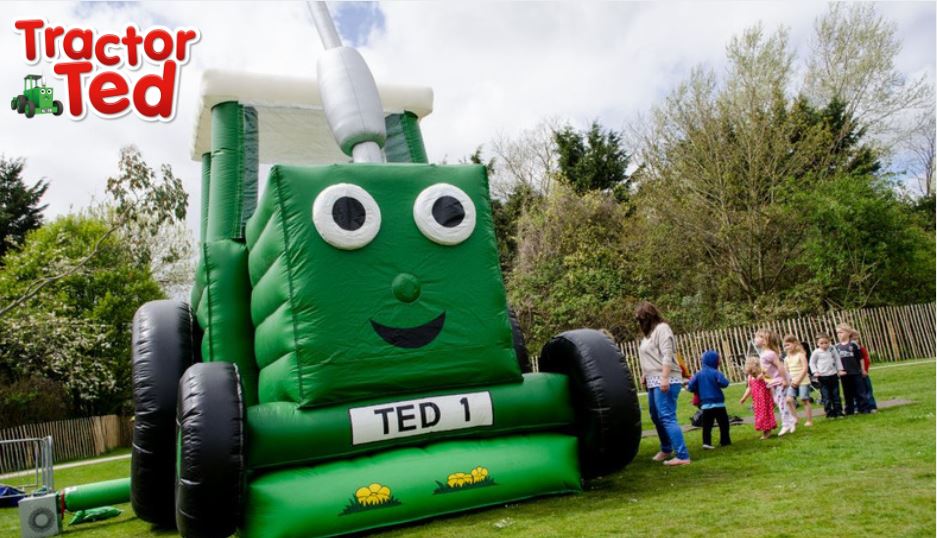 Kids Fun Zone
Bring the whole family along to The National Country Show Live where you'll find entertainment for the kids including inflatables, a simulator and more!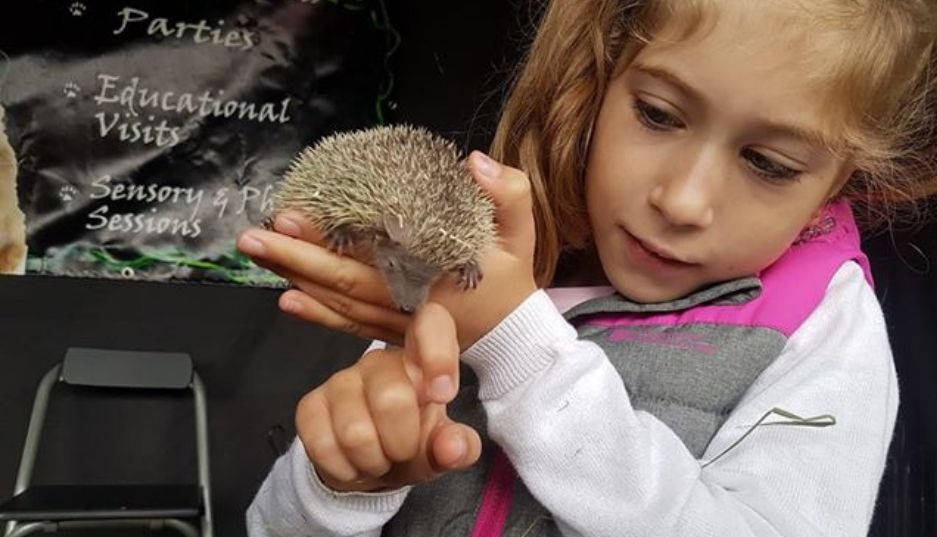 Meet the Animals
It wouldn't be a country show without the chance to meet the animals from the countryside. This year visitors will be able to meet creatures great and small from ferrets and dogs to chickens and horses!
The Village Green
Come and join us at our Village Green central area, where you can take a weight off your feet and enjoy live entertainment and refreshments.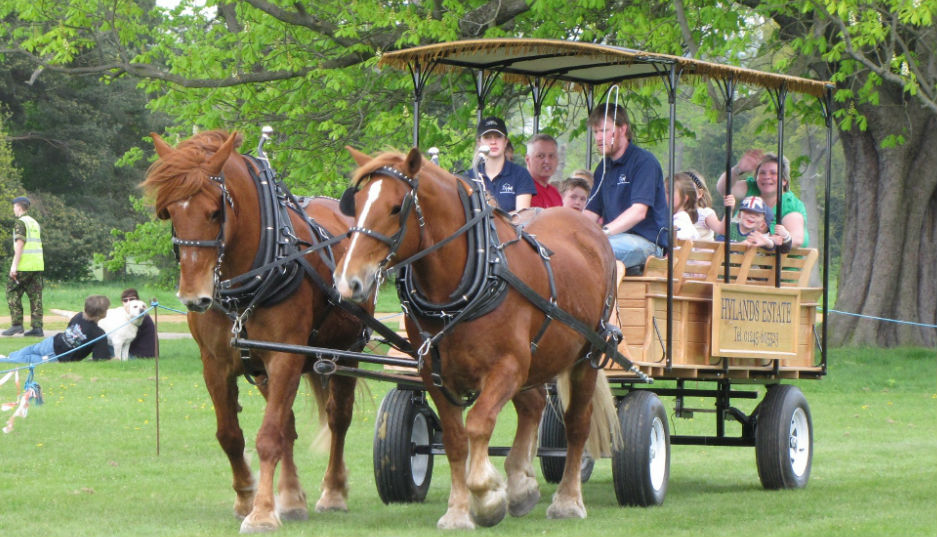 Horse & Carriage Rides
Sit down and relax whilst enjoying the views on the Horse & Carriage Rides.